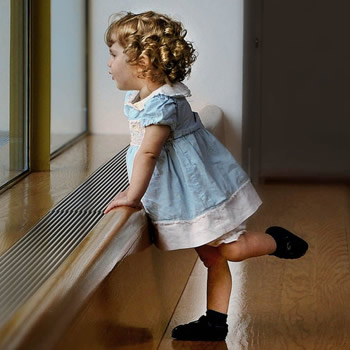 Everywhere you turn, there's something going on. Whether it's a party, new TV show, an app, or sporting event, overstimulation is now common in our way of life. Add to that processed food, sugar intake and lack of physical activity. With this much going on, it's no secret that it can affect us—and even our children.
We like to call this the "perfect storm"—a variety of external factors (emotional, physical and chemical) that work together to stress our bodies, resulting in nervous system problems that can express themselves in many ways.
Common Conditions Affecting Children
Is your child dealing with any of the following conditions? It could be a result of overstimulation:
Colic
Bowel disorder
Ear infections
ADHD
Sensory processing disorder
Postural problems
Food allergies
The good news? There is something you can do to help manage what your child may be dealing with. With gentle chiropractic care, we can craft focused adjustments that are designed to restore function to the spine so that the body can process stress and stimulus the correct way, instead of showing up as symptoms or conditions as a result of imbalance. We gladly welcome children of all ages to our practice, from newborns to toddlers, adolescents and everyone in between.
Adjustments for children are completely gentle—if you, the parent, are nervous at all, we'll happily show you the amount of force used on children to help put you at ease. Most children love visiting us and enjoy the entire process!
Learn More Today
At Five Parks Chiropractic, we're dedicated to helping your little one's grow big and strong, naturally. If you'd like to learn more about how we can help manage imbalance in their nervous system and help their body stay on track, contact us for more information.
We can't wait to welcome your family to our practice. Get started today!